A US drone attack on a home in the South Waziristan Agency border village of Sara Khwara has killed at least nine people, according to officials, and wounded an unknown number of others. One regional official said that the dead included Taliban and "foreign fighters." It does not appear that the attack killed any high-value targets, but it is speculated that the strike targeted Maulvi Nazir, a top Taliban commander.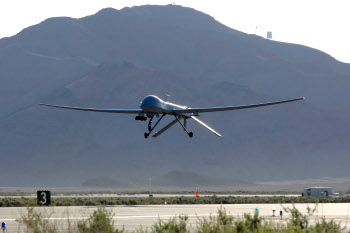 Following up on Saturday's attack, also in South Waziristan Agency, officials are now saying that five militants were among those killed in the US attack, which targeted a high school in the Sararogha district. Officials have yet to provide a final death toll for the attack, which locals said may have killed as many 45, including women and children.
Only a week ago, the Obama Administration was reportedly being forced to rethink its drone attacks because of the growing number of civilian deaths and the damage being done to the Pakistani government's credibility in the Federally Administered Tribal Areas (FATA), at a time when they are already struggling to contain a growing warzone in the neighboring North-West Frontier Province (NWFP).