Putting to rest the reports that the Obama Administration was considering halting the drone strikes onto Pakistani soil, US drones fired a missile at a village in the Sararogha district of the South Waziristan Agency, killing a minimum of 10 people and injuring at least 11 others.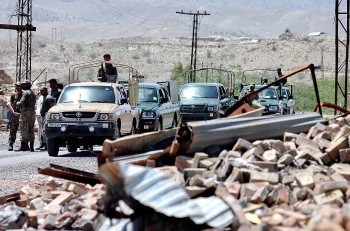 Officials admit, however, that the toll is likely to rise, and local residents say the building hit – the village high school, had a large number of people in it at the time. They are claiming that as many as 45 people, including women and children, were killed in the attack.
South Waziristan has recently seen rising violence between the Tehreek-e Taliban Pakistan (TTP) faction of Baitullah Mehsud and the Pakistani military. The two sides had a brief ceasefire, but the TTP ended it last month in protest of a previous US drone attack. At least 19 people were killed in the agency's principle city of Wana today in those clashes.