Updated 5/6 11:55 PM EST
The 11 day military operation in Lower Dir lingers on, and with the militants having seized key portions of the Swat Valley (including its principle city of Mingora), it seems safe to say at this point the peace deal is in tatters. Signs are that matters will only get worse.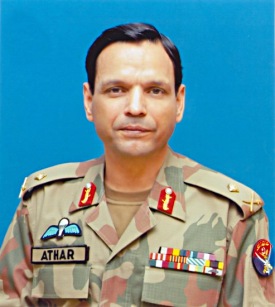 Reports suggest that while the shelling of Mingora continues apace, and upwards of 500,000 civilians having fled the area, actually wresting the tumultuous valley from the control of the assorted factions will require a massive military operation. Though he refused to confirm that such a move was in the offing, Pakistani military spokesman Major General Athar Abbas would say that "all the contingency plans are worked out" to launch one.
The Swat Valley peace deal, announced in February and never fully implemented, came after months of military offensives and shellings failed to drive the Tehreek-e Taliban Pakistan (TTP) and other factions out. Indeed the groups' rival court systems were increasingly popular and signs were that they were taking de facto control of the valley. Since the collapse of the deal much the same situation has reigned – the militants are even moving into Upper Dir, attacking police stations there.
The United States was vehemently opposed to the peace deal, and Secretary of State Hillary Clinton accused Pakistan of "abdicating" to the Taliban. The US seems quite pleased that its repeated demands to abandon the truce have been heeded, with Clinton saying today "I'm actually quite impressed by the actions that the Pakistani government is now taking," adding "action was called for and action has been forthcoming."