The Iraqi government confirmed today that earlier this weekend security forces backed by US troops raided the home of US-back Sunni leader Mullah Nadhim al-Jubouri, capturing him and two of his brothers on what National Police claimed were charges of terrorism.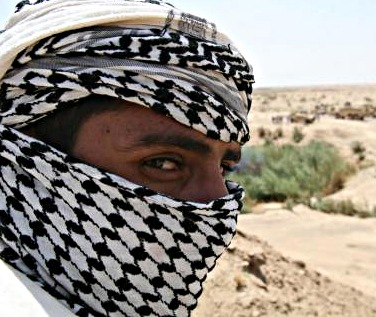 Jubouri, a respected local religious leader as well as a high ranking member of the Awakening Council militia created by the US at the beginning of its military surge, is the latest in a growing number of members of the militia being rounded up on the basis of several year old charges. Officials say Jubouri is accused in killings during the height of the sectarian conflict of 2006-07.
But the United States explicitly recruited Sunnis involved in the sectarian clashes with the promise of government subsidy. Prime Minister Nouri al-Maliki insists that in recent days, members of al-Qaeda and the former Ba'athist party have infiltrated the Awakening movement, yet ultimately the Shi'ite-led government seems to be arresting many mainstays of the movement, likely only exacerbating the rising sectarian conflict of recent months.