Pakistani Army spokesman Major General Athar Abbas reported that "55 to 60 Taliban have been killed over the last 24 hours in the Buner operation," adding that all entry points to the contested district have been sealed off. He also confirmed that two members of the paramilitary Frontier Corps (FC) had been killed and eight others wounded.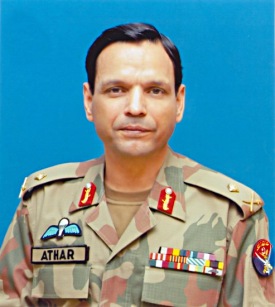 Residents of the Buner District, however, told a different story. The New York Times quotes Abdul Bakht as saying that "they have not fired on a single Taliban yet. All they are doing is hitting the houses." Anecdotal reports point to several civilians being killed and a growing humanitarian crisis, but the Pakistani military rarely reports civilian killings and the overall civilian toll rarely emerges until long after the offensive.
Pakistan launched the Buner offensive earlier this week in an attempt to drive Tehreek-e Taliban Pakistan (TTP) followers from the district, just 60 miles from Islamabad. While most such offensives simply chase the militants into neighboring districts, the TTP has put up a surprisingly fierce resistance, capturing scores of security forces and even taking total control of the town of Sultanwas.