According to data released today by the US State Department, the number of people killed in terrorist attacks in Pakistan rose more than 70 percent last year, from 1,340 in 2007 to 2,293 in 2008. The number of attacks more than doubled, from 890 to 1,839.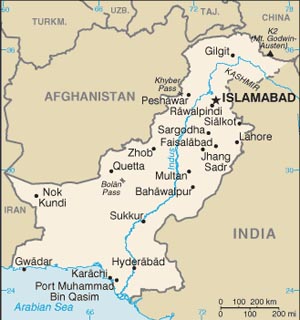 The figures are hardly surprising, Afghanistan likewise saw record violence in 2008, and much of the fighting was along the porous 2,430 km border with Pakistan. Troubling however is that most expect the 2009 figures in Afghanistan to eclipse the record levels from last year – Pakistanis can't help but wonder if they can expect the same thing.
The violence in Swat Valley over the past week certainly points that way. While so far the bulk of those casualties have been caused by the Pakistani military shelling, and not terrorist attacks as such, the toll for 2009 certainly looks to be on the precipitous rise.