With tensions rising over the controversial Swat Valley peace deal, American and Pakistani officials traded curtly worded statements pressuring one another to speed up their respective moves in the region.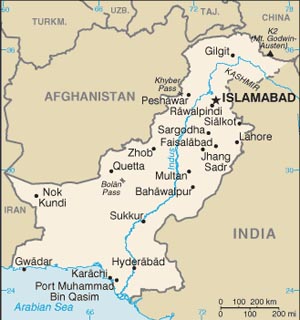 While Pentagon spokesman Geoff Morrell lauded the Pakistani military for the massive military offensive against the Buner district, he added that he hoped "they can sustain these operations." Other officials have been pressuring Pakistan to widen the operation even further, and State Department officials have repeatedly publicly condemned the peace deal Pakistan's government has negotiated in the Swat Valley.
At the same time, Pakistani Finance Minister Shaukat Tarin is calling on the US to expedite the foreign aid package designed to stabilize the economy of the south Asian nation, which has been on the brink of collapse for nearly a year. Congress is said to be discussing an emergency aid package in the realm of $200 to $400 million to be sent immediately: the US has pledged tens of billions of dollars in military and civilian aid over the next several years.
Over the weekend, the United States reportedly told Pakistani officials that if they did not launch the Buner operation, US forces would.