The Tehreek-e Taliban Pakistan (TTP)'s Swat Valley branch is withdrawing from Buner District this morning, and spokesman Muslim Khan says they are returning to Swat. The pullout comes after the Pakistani military deployed troops to the district, just 60 miles from Islamabad, sparking clashes with the group.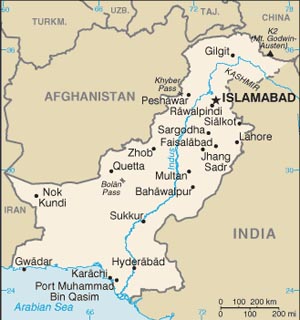 Khan said the decision to withdraw came because the enforcement of Islamic law in the Malakand district is the top priority of the group. Officials say the pullout came after cleric Sufi Muhammad arrived in Buner to mediate a peace deal. Muhammad's TNSM faction was the prime mover behind the Malakand deal, and the cleric is now reportedly leading the Taliban convoy back to the Swat Valley's main town of Mingora.
The United States has been very critical of the Malakand deal, and has expressed "extreme concern" over the Buner advance. It would seem that the pullout from Buner may preserve the peace however, and much to the chagrin of Obama Administration officials, that would mean the Pakistani military will not resume its attacks on the Swat Valley.