America's Sunday morning drone attack in Pakistan's South Waziristan Agency (SWA) spelled a quick end to the ceasefire agreed to by the Tehreek-e Taliban Pakistan (TTP) and the Pakistani government forces just one day earlier.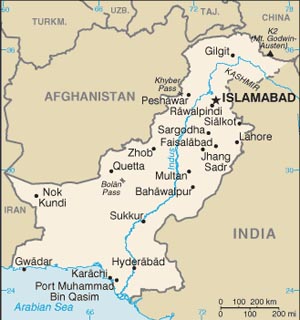 The drone attack, which destroyed a TTP hideout and set off an explosion which killed eight civilians, also outraged the militant group, which today attacked government security checkpoints across the South Waziristan capital of Wana. The attacks sparked a gunbattle and a series of Pakistani military shellings which killed eight suspected militants and four civilians.
The US has been a public opponent of the ceasefire deals between the Pakistani government and militant forces, of which only yesterday Ambassador Richard Holbrooke declared "you can't deal with these people." With the much larger ceasefire in the Swat Valley being a source of "serious concern" for US officials, it remains unclear if yesterday's killings were designed to undermine the SWA pact or if that was just a secondary benefit. Since the US rarely comments on these attacks, it is unlikely we'll ever know for sure.