Afghan military spokesmen claim that they killed at least 86 ISIS fighters, including multiple commanders, and wounded 38 others in military offensives against Nangarhar and Jawzjan Provinces on Monday.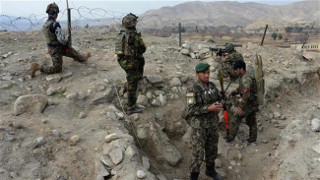 Nangarhar is the largest ISIS site in the country, and Afghan officials have repeatedly claimed it "cleared." At least one civilian was also killed in the offensive, though Afghan officials blamed this on him being a "human shield."
Though Afghan officials didn't report any casualties in the fighting, the Pentagon confirmed at least one American soldier was killed and four others wounded in Nangarhar, operating in the area around the main district of Achin.
US officials say that two of the wounded are in "stable" condition, and the other two have already returned to duty. The first casualties of 2018 in the country come with Vice President Mike Pence saying that the US will remain "engaged" militarily in Afghanistan going forward.