Lebanese Prime Minister Saad Hariri is back in Lebanon, after weeks of being held nearly incommunicado in Saudi Arabia, forced to issue a since-retracted resignation, and reports that he was being held against his will. Everyone wants to know what really happened there, with so many rumors.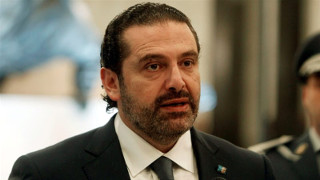 Hariri, however, is surprisingly tight-lipped on the question of his multi-week stay in Saudi Arabia, saying he intends to keep the specifics secret, while continuing to claim that he wasn't held against his will, nor forced to resign.
That just makes the current situation all the more curious, however, as one of the first things Hariri did upon finally managing to get back into Lebanon was to suspend his resignation statement, and push for talks.
The resignation was never really accepted to begin with, as President Aoun believed it was coerced, and declined to act on it until he returned home. Hariri seems to want to act like the crisis surrounding his disappearance didn't happen, but questions will doubtless continue to be raised.
Last 5 posts by Jason Ditz