The Spanish government continues to escalate raids in the last few days before Catalonia's independence referendum, and threatens to arrest more and more Catalan leaders to try to undermine the vote.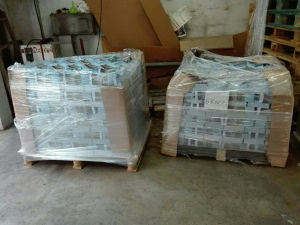 Police have been raiding printing presses and every place they can think of that might contain ballot boxes and papers, and announced Thursday that they had seized more than six million paper ballots and 100 ballot boxes at a warehouse.
The company that owns the site denies that what was seized was related to the Catalan referendum, rather saying what was seized were ballot boxes and papers that they provide regularly to the FC Barcelona soccer team. FC Barcelona confirmed that the company indeed does make such provisions, but couldn't confirm if it was their ballot boxes that were taken.
The Spanish government claims that referendums are inherently undemocratic. Spanish FM Alfonso Dastis claimed separatists were using "Nazi" tactics to intimidate opponents, adding: "Referendums are a weapon of choice of dictators".
The UN has criticized Spain for the crackdown on Catalonia's public. Catalan leaders insist they are confident the referendum will be held in an orderly fashion irrespective of the Spanish police actions.
Last 5 posts by Jason Ditz