The status of America's Seventh Fleet, based out of Japan, has already been a serious topic of discussion after two decent collisions involving the ships. Today, an official from the Government Accountability Office (GAO) testified to the House Armed Services Committee on the fleet's readiness.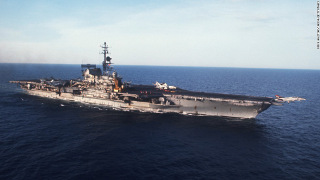 The GAO official, John Pendleton, said that their investigations had found that 37% of the warships in the Seventh Fleet had expired warfare training certifications. These certifications are meant to show which ships are "combat ready."
But lacking the basic level of training for US Naval operations is doubtless to raise more questions about the Seventh Fleet's leadership. This is doubly true because officials have tried to slough off the collisions as "human error."
Having ships careening into commercial vessels in the Pacific isn't a good public image for the US Navy. The GAO also reported that increased demands for operations have some sailors working over 100 hours a week.
This desperation to increase operations is also driving the lack of training, as the GAO says that many of the new sailors are rushed out with limited training.
Last 5 posts by Jason Ditz