After claims on Friday that the Kurdish YPG had "liberated" the Old City district in Raqqa, the Pentagon is now saying they cannot confirm if that is actually the case or not, insisting only that the Kurds are making "great progress."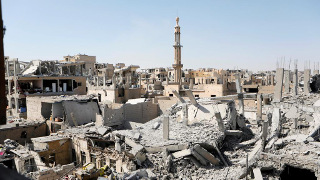 After claims that they'd liberated 55% of Raqqa for weeks on end, the YPG claimed Friday they were up to 60%, and Sunday were up to 65%. I's not clear that they actually liberated this territory, however, underscoring how vague the claims of "liberation" really are.
This is often true in big cities, particularly in densely populated residential neighborhoods, as house-to-house fighting the "clear" the district often comes long after the claim of victory. ISIS fighters continue to move in and out of such areas with comparative ease.
This also shows how difficult city-wide victories are to achieve, above and beyond the official claim of "liberation," as cities like Mosul have gunmen in districts months after they're claimed to be liberated.
Last 5 posts by Jason Ditz