Fresh off of his past couple of days of threats against North Korea, he today suggested this his threat to give North Korea "fire and fury like the world has never seen" earlier this week did not go far enough, and that the US needs to pick up its rhetoric even more.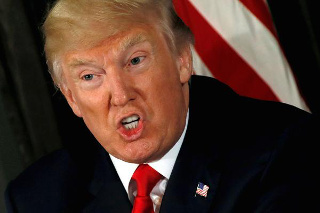 Trump presented the threats of war, which have included a nuclear component, as "sticking up for the people of this country," and insisted North Korea should be "very nervous" and needs to "get their act together" if they want to avoid America's wrath.
At the same time, Trump denied having discussed a preemptive attack, apparently oblivious to that being exactly how his comments in the past couple of days have been interpreted. He insisted he doesn't make such statements.
Yet even then, Trump insisted that what North Korea does "can't be allowed," and  the most reassurance he had to offer about the possibility of precipitously starting a huge war sometime soon was "we'll see what happens."
Last 5 posts by Jason Ditz