Venezuela electronic voting machine company Smartmatic has issued a statement today, saying that official government figures on the recent controversial vote were clearly tampered with, and that the turnout figure was off by at least one million votes.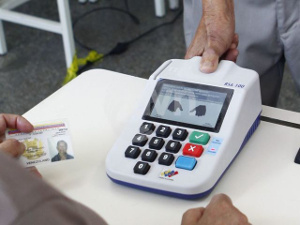 The weekend election was intended to establish a National Constituent Assembly, which would grant massively increased power to the ruling United Socialist Party. Officials claimed around 8 million voters had turned out and overwhelmingly approved of the scheme. Opposition figures said they doubted the turnout was even half as much, with virtually every opposition bloc boycotting the votes.
It's interesting, however, that Smartmatic's figure was only around one million off, whereas opposition groups were estimating an exaggeration of four to five million votes on the day it was held. Ironically, while this adds to the concerns of fraud, it actually suggests the fraud wasn't as big as previously suspected.
The election has been widely condemned internationally, with a number of Latin American countries calling for Venezuela to move away from the measure and back toward democratic reform. The US has imposed sanctions over the vote, despite opposition complaints that US involvement risks undermining the international unity on the effort.
Last 5 posts by Jason Ditz