This time last week, the Russia sanctions bill was floundering in the House,with efforts by the Republican leadership to tack on sanctions against North Korea complicating matters. Today, House Democrats say a deal has been reached on the matter.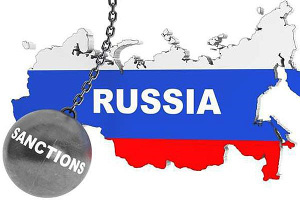 Rep. Steny Hoyer (D – MD) reported that the deal will allow for "sweeping" sanctions against Russia, and will also include sanctions against both North Korea and Iran. Officials express hope the deal will be finalized before the August recess.
The key aspect of the bill is that it will dramatically limit the ability of President Trump to ease sanctions on Russia without Congressional permission. The exact scope of the new sanctions aren't clear, and in particular there's been question about the Senate supporting the North Korea sanctions in their version of the bill.
The limits on easing sanctions are something the Republicans initially sought to impose related to the P5+1 Iran nuclear deal, as a way to try to undermine the pact. The Democrats, however, wanted it for Russia, believing President Trump to be conspiring to ease sanctions on them, despite him having made no move to do so in the last six months.
Last 5 posts by Jason Ditz