Soaring tensions on the Korean Peninsula after North Korea's recent successful ICBM test appear to have splintered any sense of unity between the US and China on approaching the issue, with both nations taking very different positions in hopes of resolving the situation.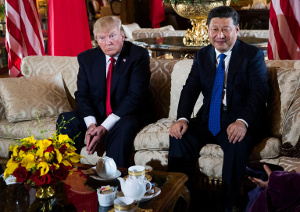 The failure of months of threats by the US to prevent the launch have China once again convinced that diplomacy is the way to go, while US officials think it's proof that they just haven't been threatening North Korea enough, with the State Department complaining that China could stand to threaten North Korea a lot more too.
In particular, State Department officials criticized China for even bringing them a proposal that would see North Korea freeze its nuclear and missile testing in return for the US ending military exercises with South Korea, saying they "see no equivalence."
Chinese officials, however, are increasingly vehement that the North Korea issue needs peaceful resolution, and that somewhere down the line that's going to have to involve diplomacy. They're always showing impatience with US bellicosity, warning the US not to use North Korea as an excuse to impose economic sanctions on China.
That appears to be a realistic concern, with Ambassador Nikki Haley suggesting that China is risking its entire $500+ billion annual trade with the US be continuing to trade in a limited fashion with North Korea.
Last 5 posts by Jason Ditz