It's being presented as a simple housing and construction project by the Israeli Ministry of Construction and Housing, but the new "combined plan" for Jerusalem actually involves massive settlement growth in occupied East Jerusalem, with plans for some 15,000 new apartments across the Green Line.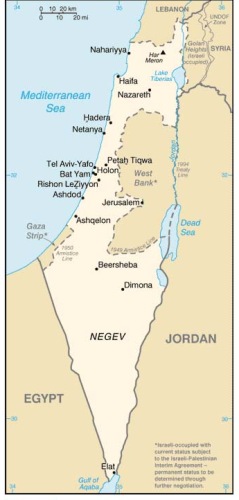 The $1.4 billion plan is to construct 28,000 new apartments overall, with the rest in the western part of Jerusalem. The plan also includes large projects for community centers, schools, and other public facilities across the city. Construction could take up to a decade.
Israeli officials attributed the massive new announcement to President Trump, saying his support for Israel meant the end of the "Obama era" and the beginning of a new age where Israel was free to launch massive construction schemes with "no limitations" and no fear of US criticism.
Officially, Israel doesn't consider its construction in East Jerusalem to be settlements, as they have annexed the region and consider it an "eternal" part of Jerusalem. This is not recognized internationally, however, and the construction of settlements in occupied territory remains illegal under international law.
Last 5 posts by Jason Ditz