Following up on a January memo from President Trump on ensuring that the US military arsenal is "ready" and "appropriate" for 21st century use, the Pentagon announced today that they are beginning a nuclear posture review, and expect to have a final report by the end of the year.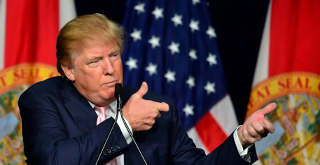 The review is the first of its kind since 2010, and is widely expected to end with the conclusion that the US needs to spend dramatically more on nuclear weapons, something that the military has been pushing for many years as a way of kickstarting a "modernization" campaign that would cost in excess of $1 trillion.
The timing of the review's start is noteworthy, however, coming amid growing concern of the US being poised to launch an all-out war against North Korea, a war which could easily end up having a nuclear component to it.
This announcement appears particularly aimed at the North Korea situation since Stratcom head Gen. John Hyten claimed that the review had already started weeks ago in testimony to the Senate, and the Pentagon is now insisting that that wasn't the real start, but rather the current announcement marks the true beginning of the review.
Last 5 posts by Jason Ditz