The Kremlin has responded to a flurry of US media reports claiming they had "secretly" deployed missiles in violation of the 1987 Intermediate Forces Treaty, insisting that they remain committed to the treaty and that no violation took place in the testing of the missile.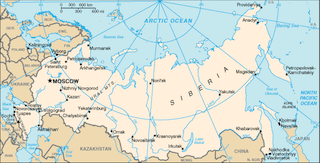 The missile tests took place in 2008, and at the time the Bush Administration did not make them an issue. It was only in 2014, when the Obama Administration was ratcheting up tensions with Russia, that the tests were raised as a "possible violation." Media outlets took the reclassification of the missile by the Pentagon, removing their "experimental" label, to claim they must be deployed now, and that must be a violation too.
Russia dismissed the claims, insisting that their support for the treaty was never in question, and that there never been a formal accusation that Russia violated the treaty in any way, despite all of the media hype around the matter.
While Russian denials aren't unusual, the lack of evidence of formal accusations is noteworthy, since US and NATO officials have at times fueled the media hype around the 2008 test by suggesting a violation was possible. It appears they never thought it was possible enough to file any formal complaints, however.
Last 5 posts by Jason Ditz