Unnamed US officials are telling NBC News that they have gathered intelligence which leads them to believe Russia is considering sending NSA whistleblower Edward Snowden to the US as a gift to try to "curry favor" with President Trump.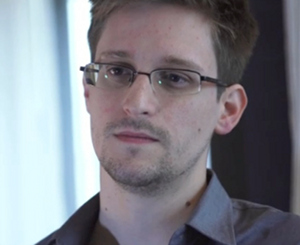 One of the officials claimed that the idea of sending Snowden to the US was "one of various ploys" Russia is considering to try to get on President Trump's good side. Russia called the reports "nonsense," and indeed Russia just extended Snowden's asylum less than a month ago.
The ACLU downplayed the idea, saying no one on Snowden's legal team had heard anything of such discussion ongoing in Russia, and saw no reason for new concern. Snowden, on the other hand, presented the report as vindication, saying it proved he wasn't cooperating with Russian intelligence.
Interest in US hostility toward Russia continues to drive some views of any US action, with former Bush aide Juan Zarafe urging Trump to refuse any offer to return Snowden, saying taking the whistleblower back would signal improved US-Russia relations, and would raise privacy concerns within the US.
Last 5 posts by Jason Ditz