The White House denied yesterday's reports that the Trump Administration is considering a plan to return to holding detainees at secret CIA black sites. Even the possibility of such a move has previous hosts of such sites under the Bush Administration ruling out a replay of the policy.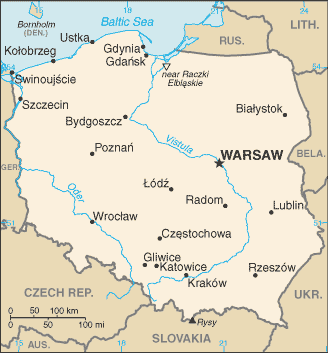 Polish Prime Minister Beatta Szydlo insisted today that there has been no US proposal to open new black sites, and that there was "no room" for such discussions with the Americans, saying the answer would always be no.
Polish governments over the last several years have engaged in several high-profile investigations and legal charges against the previous government which had made the secret deals, in violation to Poland's commitments under international law. It's unsurprising, then, that the current government doesn't want to go down that road again.
Lithuania, another host of a previous torture site, also ruled out doing so again, with Foreign Minister Linas Linkevicius saying that there was no legal or moral basis to torture people, and that Lithania's willingness to cooperate with the US was contingent on safeguarding human rights.