Hopes for progress in the Astana peace talks may be fading, as one of the main rebel factions participating in the negotiations, the Free Syrian Army's Jaish al-Mujahideen faction, has reportedly been totally destroyed by al-Qaeda's Nusra Front over the past 24 hours.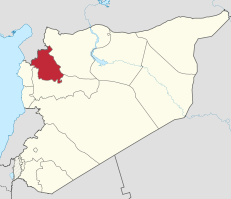 Jaish al-Mujahideen, a merger of several "moderate Islamist" factions intended to fight ISIS, was among the Turkey-backed rebels participating in the Astana talks, which led Nusra Front to accuse them of a "conspiracy" against them, since Nusra was not invited to the talks.
Nusra attacked them late Tuesday, vowing to end the conspiracy by force, and FSA officials now say the group has been totally overrun and essentially no longer exists on the ground in Syria's Idlib Province, which has long been dominated by the Nusra Front.
Evacuation deals have led to a substantial number of rebel groups being relocated into Idlib, reflecting how many have/had working relationships with the al-Qaeda affiliate. It seems, however, those relationships are tenuous at best, and that Nusra feels itself perfectly entitled to wipe out rebel factions it believes are too engaged in the peace process.