Months of heavy fighting in Mosul has put ISIS forces on the defensive in what is effectively their last major city in Iraq. That doesn't mean ISIS is any more limited in its ability to carry out attacks on other Iraqi cities, however, carrying out at least three bombings in Baghdad over the weekend.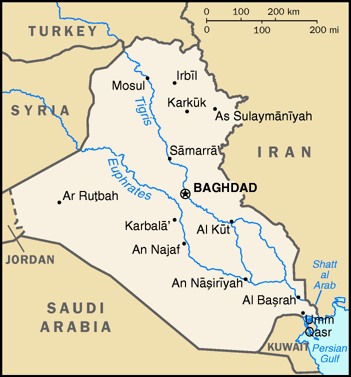 The blasts, targeting Baghdad's Shi'ite population, included a suicide bombing in a marketplace in the Sinak neighborhood, and another bomb detonating in the same area shortly thereafter. A third bombing involved a minibus full of explosions.
Iraqi officials say at least 29 people were killed in the bombings, with over 50 others wounded. Pro-ISIS media outlets were quick to claim credit for the incidents, saying they were targeting Shi'ites across the capital city, as they have done for years.
Despite taking large amounts of territory away from ISIS over the past year, Iraqi forces still struggle to secure even their capital city from ISIS attacks, underscoring that the fight over the city of Mosul is far from a sign that ISIS is almost "defeated" in Iraq.
Last 5 posts by Jason Ditz