In a newly published interview, Iraqi Prime Minister Hayder Abadi has reported that he spoke with President-elect Donald Trump on the phone, and that during the call Trump not only assured him of continued US support but promised to increase military backing for the country.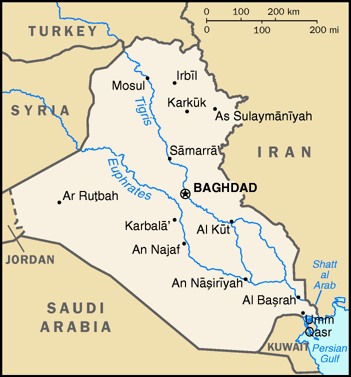 The US currently has some 6,000 ground troops in Iraq, the result of President Obama's promised "no boots on the ground" war. Trump claimed during the presidential campaign to have a secret plan to defeat ISIS in both Iraq and Syria, though he refused to elaborate.
Trump's own office, as has often been the case, did not comment on this phone call, so once again exactly what he said or promised is only being reported by the other party, leaving a lot of room to question his exact intentions going forward.
Abadi, however, dismissed Trump's "election statements," insisting Iraq would never allow any country to "take the oil" as Trump had suggested he would do if elected. Trump had presented taking all the oil as both a way to lower the cost of the war and to prevent militant factions in the region from ever using oil to fund their operations again.
Last 5 posts by Jason Ditz