Repeated reports of ISIS carrying out mass executions of former Iraqi security officials they think might be disloyal appear to be getting some confirmation, with Human Rights Watch (HRW) detailing a mass grave recently found near the town of Hammam al-Alil, just south of Mosul.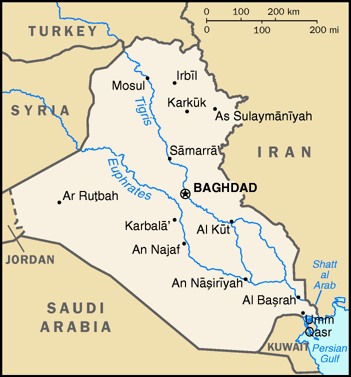 The mass grave contains more than 300 Iraqis, believed to be former policeman. This is the same area where locals had previously estimated around 200 had been executed, and also a site to which a number of security forces, separated from the population being forced into Mosul, were taken.
Locals told HRW they'd seen large trucks carrying a large number of people into the area, then heard automatic gunfire, on two different nights. These appear to have been the people that wound up in the grave, as ISIS tried to purge former security forces on their way out of the area.
ISIS appears to have been concerned that former security forces would join up with the Iraqi army as it advanced into the area, and that if they were taken to Mosul they might start internal rebellions. These have made up the bulk of those executed by ISIS as "traitors."
Last 5 posts by Jason Ditz