Amnesty International has reported that a number of Iraqi civilians have been rounded up by Iraqi federal police while fleeing the area around Mosul, and that at least six men and a teenager were tortured and killed by the police.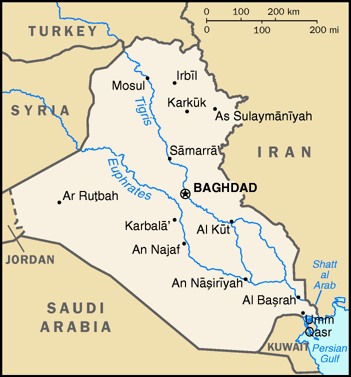 Though the Iraqi government had promised to prevent similar attacks on civilians fleeing ISIS-held Mosul, as happened in other cities like Ramadi and Fallujah, Amnesty reported that a number of fleeing civilians are being detained "on suspicion of having ISIS ties."
That's eerily similarly to the story around disappearances in Fallujah, and so is what happened next, with the people in question being taken out into the desert and savagely beaten, some trying to flee  and ultimately being shot execution style by security forces.
Some of the killings date back as far as October 21, and despite the Abadi government's promises not to tolerate any violations by security forces, there is as yet no sign that the Iraqi government is even investigating, with Amnesty urging them to remove the suspects from active duty for the duration of an independent investigation.
Last 5 posts by Jason Ditz