Gunmen from an as-yet-unidentified group have attacked a police academy in the Pakistani city of Quetta today, taking some 250 recruits hostage and eventually killing at least 61 people and wounding over 100 people. 5-6 gunmen were believed to have been involved.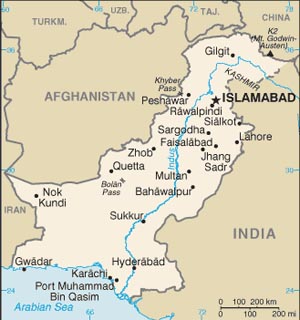 The gunmen started by attacking the academy's hostel, where a large number of recruits were staying, beginning the attack at about 1:30 am and  catching security apparently totally unaware. Police and Frontier Corps paramilitaries were deployed to the site to try to rescue the hostage cadets.
The fighting was mostly described as a gun battle, though two of the attackers are said to have detonated suicide vests rather than allow themselves to be captured. It is unclear what happened to the rest of the attackers, but officials described the fighting as over.
The attack took place in Balochistan Province, which means that in addition to the usual Islamist factions that launch such attacks in Pakistan, Baloch separatist groups are also potential culprits. There have as yet been no claims of responsibility.