In her Sunday meeting with Israeli Prime Minister Benjamin Netanyahu, Democratic presidential nominee Hillary Clinton sought to assure a continuation of America's historic pro-Israel stand, including vowing to continue to block attempts at "an outside solution."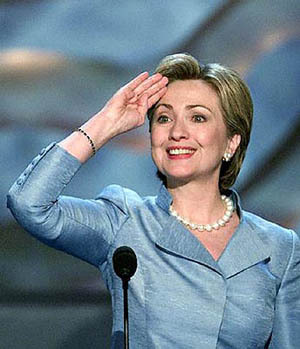 This has generally involved attempts to get talks going through the UN Security Council, which Israel has counted on the US president to veto. Clinton's comments indicated that the veto protection would still be in place if she is elected.
Clinton also expressed support for President Obama's $38 billion military aid deal to Israel, the largest in history. She also claimed to be "committed" to fighting against the BDS movement and other attempts to delegitimize Israel internationally.
Her meeting followed another meeting between Netanyahu and Republican nominee Donald Trump, who also promised strong support for Israel if elected. Trump's campaign has also promised to recognize Jerusalem as the capital of Israel, and his advisers have suggested they would spend well beyond the $38 billion already in place.