According to Gen. Asim Bajwa, from the Pakistani Army's media division, Pakistani Taliban commander Khalifa Omar Mansour was killed in a US drone strike in the Afghan border province of Nangarhar over the weekend. Mansour had been long sought by the Pakistani military, who cheered reports of his death as a blow to the Taliban forces in the border area.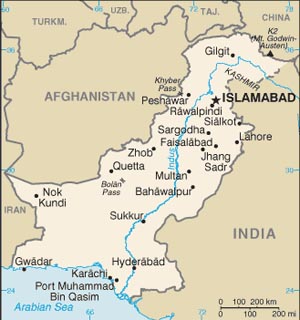 The US confirmed launching the drone strike in Nangarhar, saying they killed Mansour as well as four other militants who they believed were affiliated with ISIS. This is the first time Mansour was mentioned as being ISIS-linked, and he'd previously just been presented as a regional figure in the Tehreek-e Taliban Pakistan (TTP).
Mansour was sought primarily over the December 2014 attack on an Army Public School in Peshawar, an attack which killed 148 people, mostly schoolchildren. Mansour took credit for the attack, though the Pakistani government had previously rejected the claim and pinned it on Saddam Jan, who they killed a few days after the attack.
Interestingly, Pakistani officials are saying all of the same things about Mansour's death now they said about Jan's back in 2014, insisting it is a decisive blow to the exact same smallish faction within the TTP to lose their "mastermind." Whether it will mean any more this time than the countless other killings of TTP "leaders" remains to be seen.
Last 5 posts by Jason Ditz