After a Saturday incident in which an Israeli man was lightly wounded near Hebron, the Israeli military sealed off a pair of Palestinian towns, Sa'ir and al-Aroub, saying they were searching for the shooter responsible for the attack.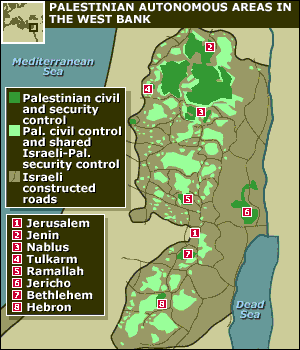 As with a lot of other incidents in which Israel surrounds a Palestinian town, they quickly started fighting with the locals, and reported arresting "rioters." The siege on al-Aroub ended Sunday afternoon, but Sa'ir remains surrounded.
Officials reported no information on the suspected attacker, except that he shot the car the Israeli man and his family were in three times. The man was hit in the shin, and they drove away otherwise unharmed. There was no claim of responsibility.
Israel has been restricting Palestinian movement across the southern West Bank, which includes this area. The car was traveling in the direction of a settlement, where they intended to visit relatives.