The overall death toll is still a subject of considerable dispute, but heavy airstrikes carried out by both Syrian and Russian warplanes against the al-Qaeda-held Idlib Province have caused massive damage, hitting several cities including the provincial capital, and wounding hundreds.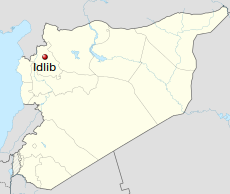 Russia's involvement comes as a surprise, as the Russian government announced only last week that they had agreed to an indefinite halt of all attacks on al-Qaeda in Syria, citing requests from other rebel factions that want to separate themselves from al-Qaeda's Nusra Front.
The Syrian Observatory for Human Rights confirmed at least 14 civilians among the slain, 10 of them killed when an airstrike hit near the National Hospital in the provincial capital. The observatory said it was clear the hospital was not the target.
Al-Qaeda and their allies responded to the airstrikes by shelling a pair of Alawite villages in Idlib, the last two villages which remain under government control in the province, and which have repeatedly been targeted.
Last 5 posts by Jason Ditz