Iran's parliament today voted on a bill requiring the government to request compensation from the United States for damages caused by the CIA's 1953 imposition of a coup d'etat against Iran's democratically elected government.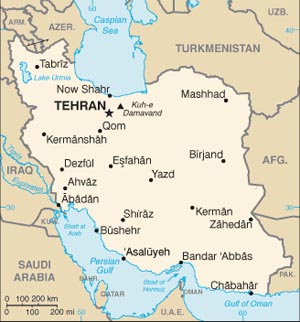 In August 1953, Prime Minister Mohammad Mosaddegh sought to Anglo-Iranian Oil Company (now BP) and change the terms of the existing oil monopoly of the British company in Iran. The British government "invited" the CIA to force Mosaddegh from office, and they did so, restoring the monarchy which ruled Iran until the 1979 Iranian Revolution.
Though at the time it was a "covert" action, albeit a poorly kept secret, US officials have publicly conceded that the coup was carried out, and the CIA has released some of the documents related to it, though they insist most were destroyed.
The move is unlikely to seriously secure money for Iran, but is rather a retaliatory talking point after the US Supreme Court approved seizing some $2 billion in Iranian central bank assets to pay for the 1983 Beirut bombing, an act which Iran insists they didn't do.
The Iranian parliament also passed a bill calling for a complaint to be filed with the International Court of Justice over the US seizing those assets, arguing it violates international norms on sovereign immunity.