The death toll of a pair of ISIS suicide car bombs against the southeastern Iraqi city of Samawah continues to rise this evening, with the latest figures showing 32 people killed and at least 75 others wounded, many severely.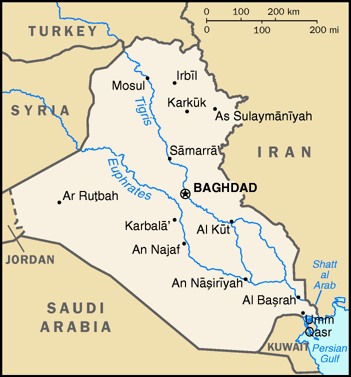 The bombings were both near a government building in Samawah, roughly half-way between Baghdad and Basra, with the first targeting the building directly, and the second one hitting a nearby bus station. ISIS said the attacks targeted special forces meeting in the area.
It is unclear at this point how many of the casualties are actually security forces, though a significant number of civilians were caught up in the huge blasts. Officials say they believe the toll will continue rising.
Though ISIS suicide bombings in Iraq are virtually a daily occurrence, the southeast has been almost totally immune from such strikes, with the Islamists rarely penetrating the overwhelming Shi'ite portion of the country, and usually targeting Baghdad itself.
Last 5 posts by Jason Ditz