For a long time in the US air war against ISIS, the Pentagon was blanketly denying all civilian deaths in their attacks. After conceding to only 21 over the course of the entire war up to September, today Central Command confirmed another 20 killed since then.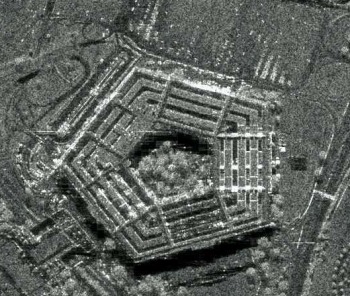 This is, of course, a massive undercount, with rights groups reporting nearly 500 civilians killed in US strikes just through August of last year, and more happening all the time. Conspicuously, the new report didn't include any of the civilians killed in a pair of attacks targeting physical cash in Mosul, even though the Pentagon had previously confirmed an undisclosed number of killings in those cases.
Even more galling, CENTCOM spokesman Col. Patrick Ryder presented the increasing number of civilians being killed by American warplanes as proof of how "cowardly" ISIS is, even though it is well documented that the Pentagon has repeatedly loosened the rules of engagement to allow them to deliberately attack areas they know civilians to be in.
In most cases, the Pentagon has unilaterally dismissed reports of civilian casualties in airstrikes as "not credible," even in cases when those reports were documented by human rights groups and included corroboration from multiple sources.