Egypt is facing some of the largest protests it has since since 2014's protests on the anniversary of the military coup d'etat, with thousands of demonstrators taking to the streets, calling for the removal of junta leader Abdel-Fattah El-Sisi over the deal to give a pair of islands to Saudi Arabia.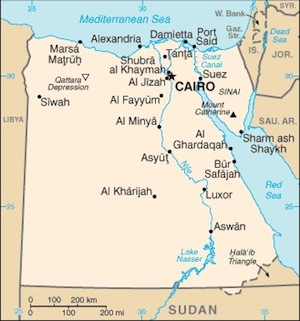 Earlier this week, it was announced that the islands or Tiran and Sanafir were to be transferred to Saudi Arabia. Technically, the junta argues that the islands were 'always Saudi' even though they've been recognized by treaty as Egyptian since 1840, and were never part of Saudi Arabia.
Egyptians were quick to condemn the move, accusing Sisi of "selling" the islands to Saudi Arabia. The junta has stuck to its claim that the islands always belonged to Saudi Arabia, and warned parliament against asking him about the matter again.
Despite this, and despite threats from the Interior Ministry of immediate arrest for anyone who protests about the islands, thousands took to the streets, with police firing tear gas at them, underscoring how tenuous the junta's practical control over the public remains.
Last 5 posts by Jason Ditz