Major General Jeff Buchanan, the second-in-command of the US occupation of Afghanistan, is pushing claims that al-Qaeda is "very active" in Afghanistan, despite the conspicuous lack of them actually doing anything in Afghanistan in years.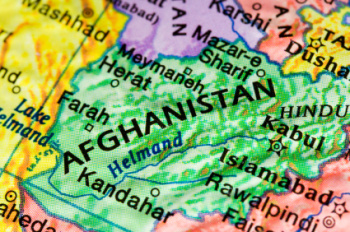 This appeared to be an attempt to back similar claims from Afghan DM Masoom Stanikzai, who insisted that al-Qaeda was aggressively expanding in the country, and preparing for "bigger attacks." The comments also seem built around justifying keeping US troops in Afghanistan beyond the deadline.
Buchanan conceded that the US intelligence on al-Qaeda isn't particularly good in Afghanistan, but said that the intelligence estimates in the past year saying the group had 50-100 members was clearly wrong, claiming the US had found a single camp with 150 al-Qaeda fighters within, and that they could have as many as 300.
Since the 2001 US invasion of Afghanistan was done on the pretext of fighting al-Qaeda, officials have at times claimed they are virtually wiped out to prove the 15-year war is going well, but also hype the size of the ground to justify extending the war.
Last 5 posts by Jason Ditz