An as-yet-unidentified group of Syrian rebels which crossed the border from Jordan today attacked and captured the al-Tanf border crossing between Syria and Iraq, the southern-most border crossing between the two nations, which had been held by ISIS since May.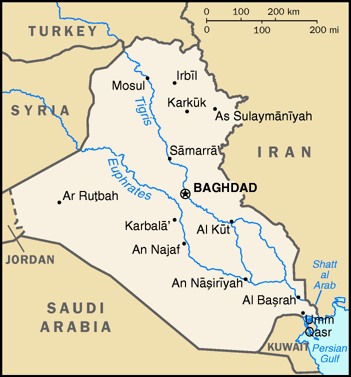 The Syrian Observatory for Human Rights reported the incident, which is the first significant case of rebels crossing into Syria from Jordan in quite some time. Previously, such rebels were focused on the area around Daraa, in the far south.
The loss of Tanf is likely not to significantly impact ISIS operations on either side of the border, as it enters into a mostly empty desert area of Iraq, and on the Syrian side serves only as a convenient crossing from the city of Tadmur.
ISIS was scrambling last year to take all of the border crossings between Iraq and Syria, but has recently been losing control over some of the far south and far north crossings. The group still has control over the main crossing, which goes from Deir Ezzor into Anbar Province.
Last 5 posts by Jason Ditz