At least 14 people, including six Afghan police and eight civilians, were killed today when a Taliban motorcycle bomber attacked a group of police near a medical clinic north of Kabul. 11 other people were also wounded in the incident.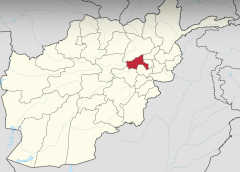 The Taliban confirmed responsibility for the attack, claiming it was an attempt to assassinate a local police commander. They insisted, however, that the civilian casualties happened when the police opened fire at random after the explosion.
Parwan provincial officials presented the incident as an attack on the clinic itself, though it seems more likely that the Taliban would attack the police, as that is a common focus of their attacks in recent months.
Police had previously claimed that the attack had taken place in a marketplace, not at the clinic. None of the officials identified the targeted local police commander, nor said whether or not he was wounded in the attack.
Last 5 posts by Jason Ditz