A suicide bombing attack by Pakistani Taliban splinter group Jamaat ul-Ahrar targeted the National Database and Registration Authority (Nadra) in the Pakistani city of Madran today, killing at least 26 people and wounding over 80 others.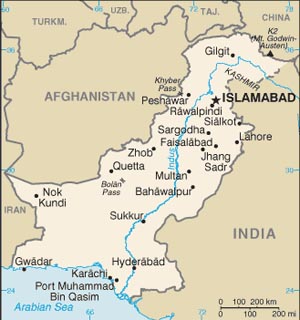 The office, which issues government ID cards, was rammed by a bomber on a motorcycle, who then detonated a suicide vest. The Jamaat ul-Ahrar said the attack was meant to "punish Nadra because it extends support to security forces."
Jamaat ul-Ahrar's status is pretty much a perpetual mystery. The group split off from the Tehreek-e Taliban Pakistan (TTP) in September of 2014, after its leader was kicked out for ideological differences. Since then the group has been rumored to have ISIS ties, subsequently denied that, and then claimed to be reuniting with the TTP, which also never actually happened.
This would be the group's largest attack of 2015, and the biggest since November 2014, when they launched a suicide attack on the Pakistan-Afghanistan border in North Waziristan, killing around 60. Other groups also claimed responsibility for that attack.
Last 5 posts by Jason Ditz