Mufid Elfgeeh, the 31-year-old owner of a pizza parlor in Rochester, New York, has pled guilty to recruiting fighters for ISIS through a series of Twitter and Facebook accounts, and providing money to a pair of FBI informants he was trying to get to travel to Syria to join ISIS.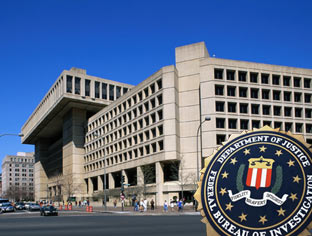 Elfgeeh, a US citizen who was born in Yemen, began communicating with the two FBI informants in late 2013, and buying one a laptop computer and giving the other $1,000 in cash to buy handguns. He was arrested when he attempted to pick up the guns from the informant.
Prosecutors are seeking a minimum of 22 years in prison for the failed recruitment attempt, and touted it as the first successful prosecution of an ISIS recruiter, though it is unclear if Elfgeeh had any ties with ISIS itself, or was simply one of many sympathizers who've been swept up in FBI operations.
The plea agreement doesn't suggest Elfgeeh had successfully recruited anybody, and rather just posted links to a bunch of ISIS propaganda on social media sites until the FBI informants happened along and secured his pledge of support for funding their "jihad."
Last 5 posts by Jason Ditz