Russia is once again warning Turkey against "provocations" tonight after an incident in the Aegean Sea, just off the coast of Lemnos, Greece, in which an anchored Russian destroyer opened fire on a Turkish fishing boat that came too close.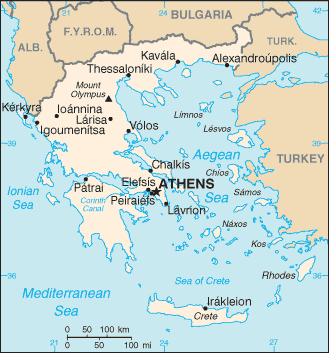 Russian officials reported that the Smetlivy was anchored off the coast of Lemnos when it noticed the Turkish fishing boat, the Geciclier-1, approaching to within a kilometer. They failed to respond to radio contact and semaphore, as well as flares fired by the destroyer. When the ship reached about 500 meters, the destroyer fired small arms "warning shots," at which time they say the Geciclier-1 dramatically changed course.
Oddly enough, the captain of the fishing boat not only confirmed they weren't in communication with the destroyer, but insisted he was totally unaware his ship had come under fire either. He offered no explanation for why a fishing boat would approach the destroyer to begin with, but said he didn't know it was Russian.
Tensions between Russia and Turkey have been rising since last month, when Turkish warplanes shot down a Russian Su-24 bomber over Syrian airspace. One of the pilots was killed by Syrian Turkmen rebels, who are backed by the Turkish government.
Last 5 posts by Jason Ditz