Amid reports of an escalated Russian presence along the Syria-Turkey border, Russian warplanes attacked the town of Ariha, in the northern area of the al-Qaeda-dominated Idlib Province, killing at least 30 people and wounding dozens of others.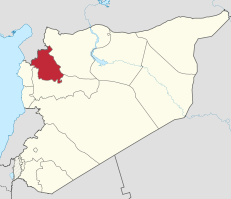 The attacks were reportedly carried out near the town's marketplace, and while there isn't a formal split of the slain yet, initial reports indicated some civilians among the slain, along with a "leading opposition" figure in the town.
The Idlib Province, and adjoining parts of the Latakia Province, have been the primary target of Russian airstrikes in Syria for weeks, aiming to give the Syrian military a chance to recover some lost ground connecting the coast, which includes a major Russian naval base, to their capital city of Damascus.
This has sparked criticism from the US and Turkey, because Idlib and Latakia have no real ISIS presence. Russia has noted they are targeting all terrorist groups in the country, including al-Qaeda's Nusra Front, which heads the Islamist coalition that rules Idlib.
Last 5 posts by Jason Ditz