Details are still emerging in an incident today in Amman, Jordan, where a Jordanian police officer opened fire on foreign trainers at a training facility, killing at least eight people, including two Americans. The Americans reportedly worked for DynCorp International.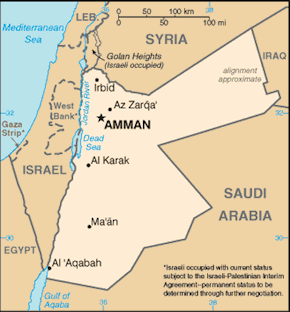 Jordanian officials had initially reported four killed, the two Americans along with a South African and a Jordanian. There was no news who the additional slain were when they bumped the death toll up to eight.
The Jordan International Police Training Center hosts not just Jordanians, but also Iraqi and Palestinian trainees. Officials have so far offered no motive in the attack on the US-funded program's trainers. The gunman himself was not a trainee, but rather a full officer who was also a senior trainer.
The US Embassy issued a statement condemning the incident while praising the Jordanian government for their cooperation on the matter, saying they are working closely to try to figure out what happened and why.