At least 22 civilians were killed today and 40 others wounded after a suicide bombing against a Shi'ite religious process in the Pakistani city of Jacobabad. Five of the slain were children, and so far no group has claimed credit for the blast.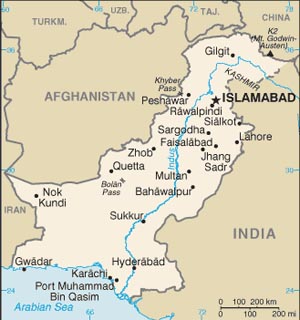 The procession was commemorating the 9th day of Muharram, a part of the holiday of Ashura, which is hugely important for Shi'ite Muslims. It is also commonly attacked by Sunni Islamist groups across the Middle East, particularly in Iraq where massive pilgrimages are held.
The processions in Pakistan aren't nearly so big, but with ongoing sectarian violence in Pakistan these smaller processions are still a popular target, despite efforts to make a major show of security by the Pakistani government.
Such efforts to secure Shi'ite targets are common in Pakistan, but usually not very success, as the various factions seems to find a way to hit these targets, with suicide attackers showing surprising effectiveness at infiltrating such gatherings and causing major casualties.