US commander in Afghanistan Gen. John Campbell continued to revise his narrative on the weekend US attack on a Doctors Without Borders hospital in northern Afghanistan, telling the Senate Armed Services Committee today that it was "mistakenly struck."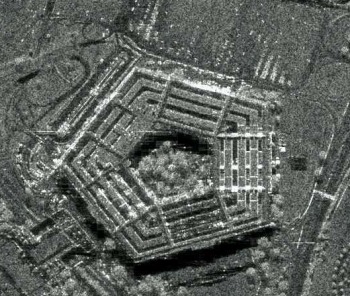 "We would never intentionally target a protected medical facility," Gen. Campbell insisted, though the rest of his testimony he conceded that the US chain of command had indeed made the decision through "a rigorous procedure" to attack the hospital, a strike that killed 22, including 12 Doctors Without Borders staff.
Yesterday, Gen. Campbell backed off previous reports that US troops had come under attack from the area, saying it was in fact Afghan troops who claimed they were under attack. Today, he split the difference, saying the Afghan troops reported it to the US troops, who claimed that they, and not the Afghan troops, were under fire even though they weren't.
And even though Campbell tried to present the whole thing as some unfortunate accident, he announced plans for more in-depth training for the special forces on the rules of engagement, emphasizing not ordering attacks against hospitals in the future.
The UN human rights body and Doctors Without Borders both condemned the strike as a "war crime" and are demanding an independent investigation beyond the one carried out by the Pentagon. The White House rejected the suggestion that bombing a hospital full of civilians was a "war crime," and Campbell decliend to offer a timeline on the former Pentagon probe.