Pentagon officials are denying reports that the crashing of a US cargo plane in Jalalabad was the result of Taliban shooting it down, after the Taliban issued a statement claiming credit for the incident, which left 13 people dead.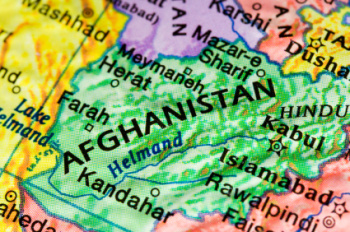 One witness reported a "huge explosion and massive fire" shortly after the takeoff of the C-130 plane. Six US soldiers and five contractors were killed in the crash, as well as two civilians who were on the ground. The Pentagon insisted the plane crashed into the airfield from which it was taking off.
The Pentagon was unclear exactly what did cause the crash, but said they had "high confidence" that it wasn't enemy fire. There was also no report of any cargo on the plane, apart from the five contractors, whose nationalities are so far not disclosed.
Defense Secretary Ash Carter offer "condolences" for the deaths, saying that the plane was involved in an important mission to build a "secure and stable Afghanistan." The US invaded Afghanistan in 2001, and still has roughly 10,000 troops there.