With the US Senate now unable to block the P5+1 nuclear deal with Iran, the Iranian parliament is going to be getting a vote on it after all, according to Iranian Supreme Leader Ayatollah Ali Khamenei, who says he told President Rouhani it was not right to cut parliament out of the process.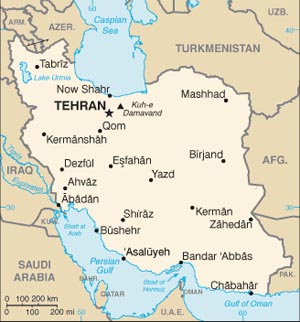 Rouhani and other leaders of Iran's reformist government have previously opposed bringing the matter to parliament, and indeed the legal basis for parliamentary oversight on a deal like this is unclear, at best, in the Iranian constitution.
Parliamentary speaker Ali Larijani expressed support for the nuclear deal in comments today, but also promised a "heated discussion" and debates in parliament over the matter. Several conservatives in the Iranian parliament oppose the deal, believing the US cannot be trusted to uphold it.
The timing is probably not coincidental, with this sudden Iranian parliamentary oversight coming just a day after the US Senate got enough votes to support the bill. Iran's government was seen reluctant to vote to approve the matter without some assurance the US would do the same.
With the US upholding the deal basically assured, it's probable that Iran will do so as well, but this new vote reflects a desire for their parliament, like America's, to make a bunch of speeches and flex their muscles before ultimately doing so.
Last 5 posts by Jason Ditz