Asked repeatedly about claims she mishandled emails containing classified data held on her personal email server, former Secretary of State Hillary Clinton sought to blow the whole matter off, insisting her personal email server is "my personal business" and claiming only the media seems interested in the matter.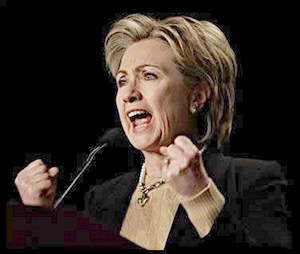 Hillary went on to try to joke about the questions of whether she properly wiped the server of classified information, asking if they meant wiping it "with a cloth or something," and going on to insist she doesn't know anything about how email servers work or anything.
At the same time, she sought to defend everything she did as obviously legal, even if she was unclear on the technical aspect of what exactly it was she did, insisting that the decision on which emails to release is legally up to the official, and she was the official, so she gets to decide.
Making light of the situation is seen by many as an attempt to deflect attention from the scandal, currently the biggest issue in her presidential campaign, though whether it will actually work remains to be seen.